Welcome to LANDMARK PLAZA in Fond du Lac WI
---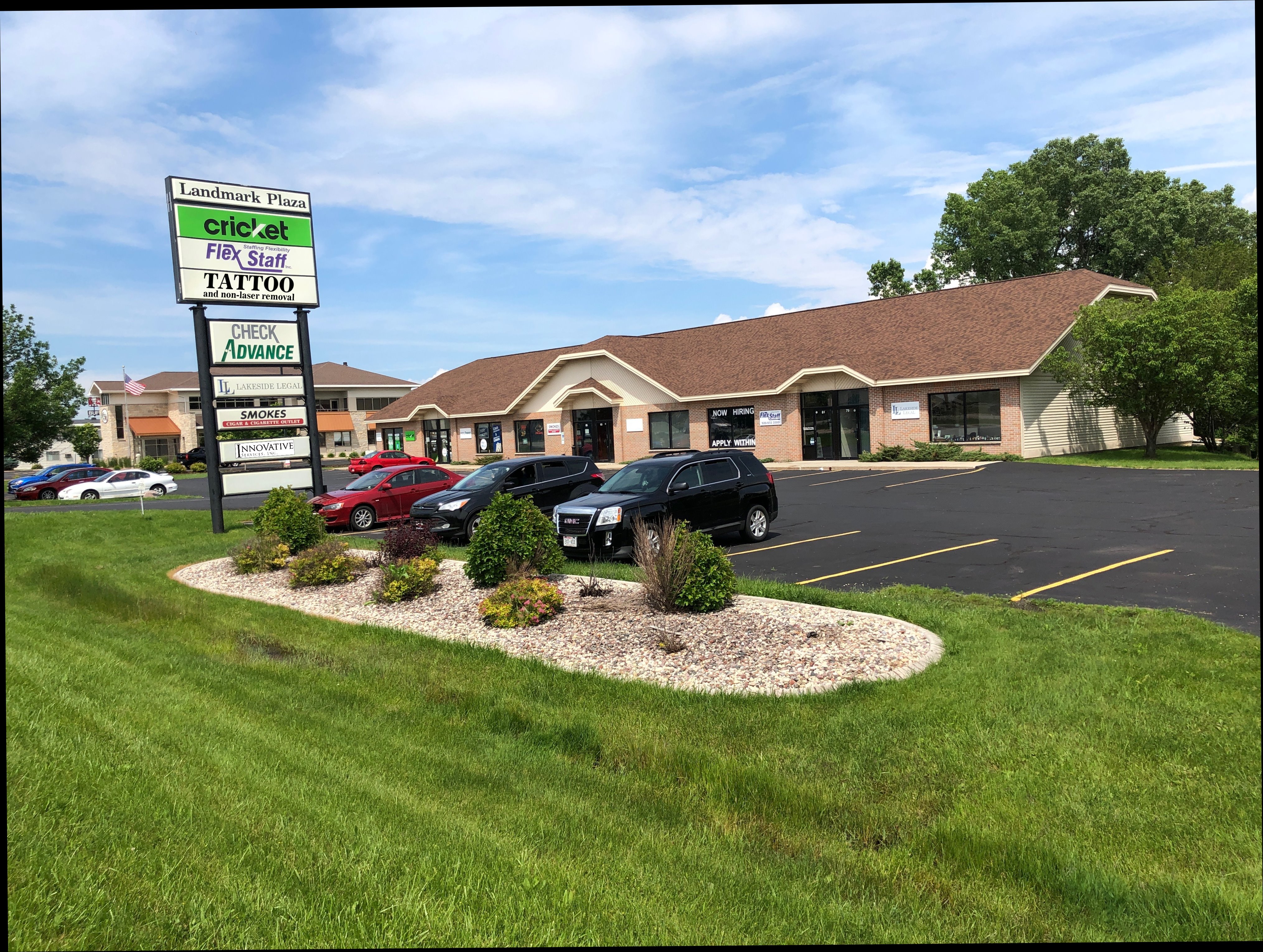 ---
Tenants in our retail center include:
Jeremy Vanderloop, Lakeside Legal

Cricket Wireless

Flex-Staff Inc. A staffing company

Gallery 83 Tattoo Co LLC
Check Advance, a cash advance firm
Smokes, a cigarette & Tobacco outlet store

Innovative Services Inc
---
Rental information:
The units in our main building are 1250 square feet, and our leases are a modified triple-net. Each unit has it's own unisex restroom. We generally offer a standard white-box build-out, but a previous tenant may have had modifications to the unit which you may use, or contract a new build-out. We have 2'x2' tiled ceilings with standard drop in florescent lighting. Charges other than the lease, include electricity and gas, cable, insurance and telephone. Water, roof fees, parking lot fees, trash removal, grass maintenance and snow removal are all included in the charge that we call taxes and is collected each month with the rent. A sign blank at the front door entrance is included. We also provide a pole mounted 2' x 8' interior lighted road sign at no cost to the lessee. For the convenience of the tenant, we have on-site management.

Please call or email us for more information.

---
If you have any questions about our project, please call or email me.
Or call, John Zorn, Manager/Broker @ 920-921-3186
---
copyright Landmark Investment Real Estate L.L.C. 1998-2019